30 May

Capital Credit Union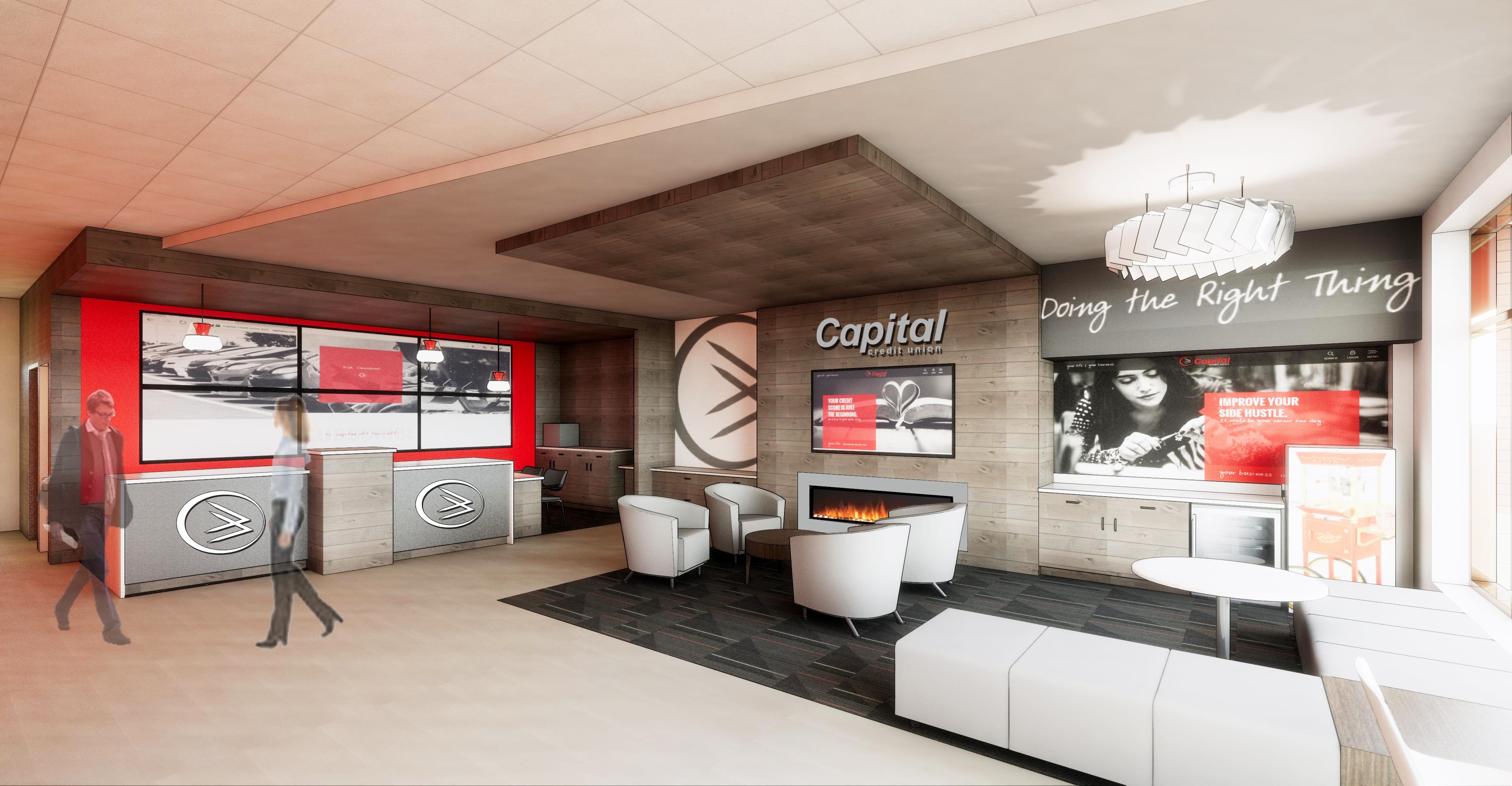 The Redmond Company has been selected by Capital Credit Union to design and build a new high-tech, retail, branch in downtown Green Bay, Wisconsin.
The 1,700 square foot branch is designed to have a large presence in the community. To promote the credit union and bring members into the new space, an eye-catching digital marketing media wall will be located behind the teller pods. This wall will be seen from the street outside as well as within the fully-branded interior space. Other features of the branch will include member meeting booths with sliding glass doors to offer privacy, teller pods, iPad stations, and a comfortable lounge space with bench seating for more casual impromptu meetings with members.