07 Nov

Bravera Bank Administrative Offices – Dickinson, ND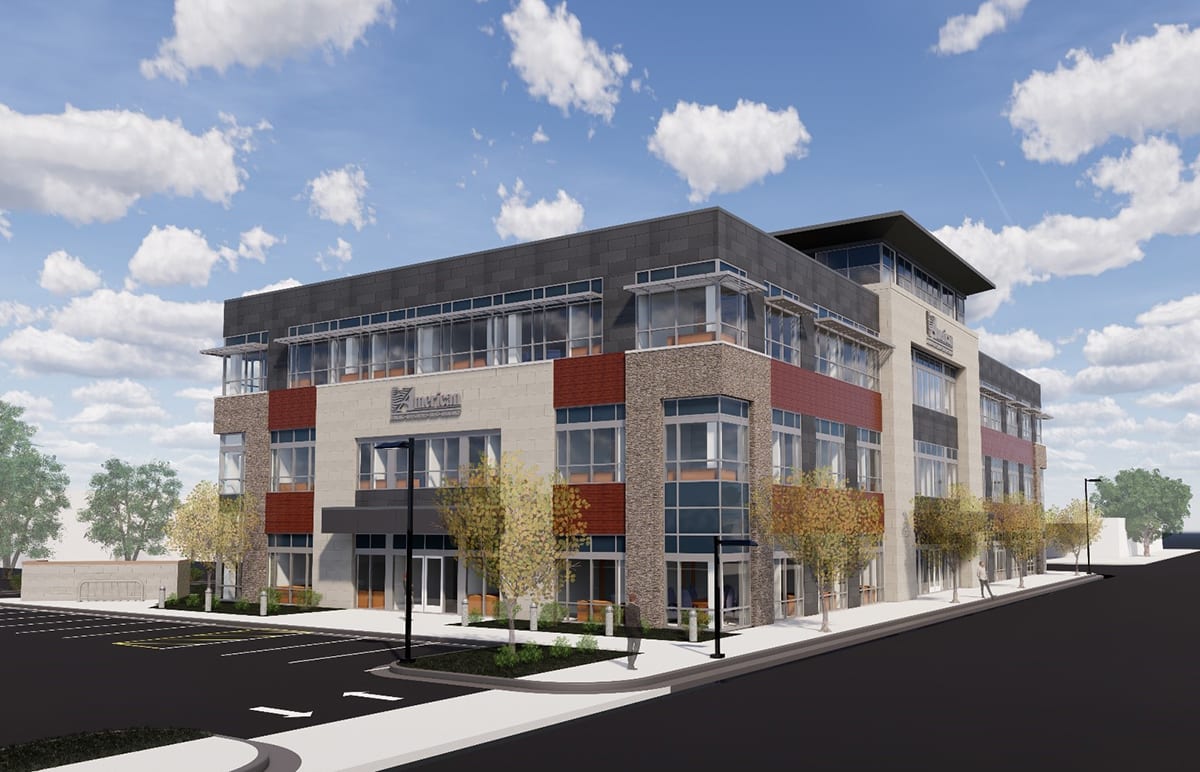 The Redmond Company has the pleasure to be working with the Bravera Bank (formerly known as American Bank Center) on their new 47,200 sf administrative building with a retail lobby.  The building in Dickinson, North Dakota, consists of a large open retail lobby on the first floor that integrates the latest technology in an inviting retail environment providing customers an innovative retail experience.
Teller pod areas close to the two main entrances of the building allow for ease of transactions, while the double height lobby space floods the interior with natural light and invites customers to relax and learn more about Bravera Bank's product offerings in the customer lounge spaces.  All of Bravera Bank's product offerings will be available at this new location including trust, insurance, retail banking, and lending, and the open floor plan design will allow customers access to all Bravera Bank has to offer.  The double height lobby space provides connection between the first-floor lobby and customer facing areas on the 2nd floor.  The 3rd floor will include a large training facility for the bank and the clerestory glass will allow ample natural light to brighten this space.
The building will be located on the SW corner of the site to maximize views from the nearby main street and a large main entrance off of 1st Avenue as well as another primary entrance at the north parking lot offers convenience to customers.  This location will also have a drive up located on the east side of the building.
Article in The Dickinson Press
The Redmond Company excels in providing financial institutions a design that will maximize employee safety, functionality, and retail presence. Give us a call to see what we can do for you!