30 Jul

Multi-Tenant Retail Development – Wauwatosa, WI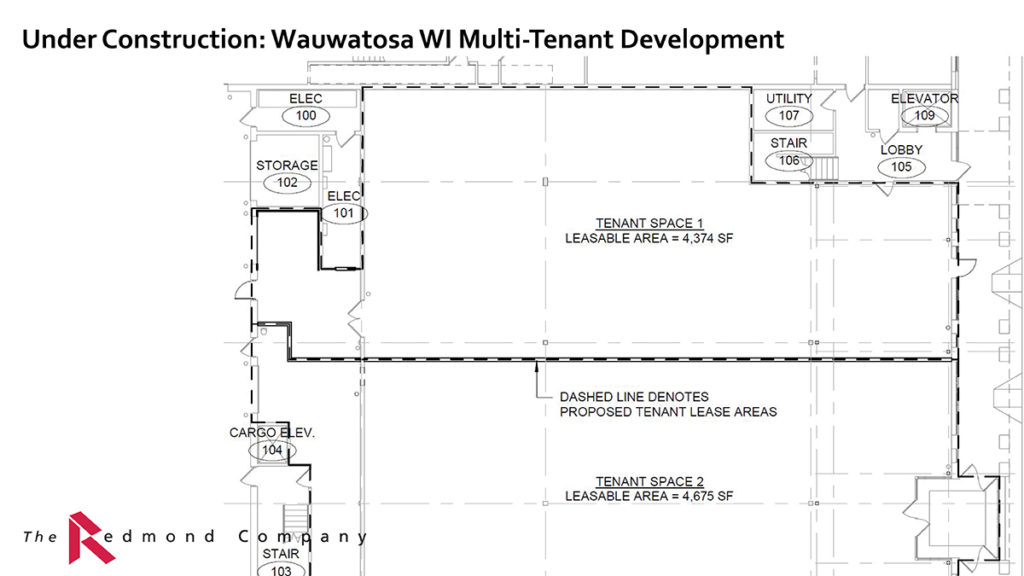 Redmond turns vacant DSW store location into multi-tenant retail development.  After being vacant for 3 years, the owner turned to Redmond and our expertise, to turn the Wauwatosa, Wisconsin space into a development.
The tenant space was originally designed specifically for DSW with a large opening between the first and second floor, along with an escalator.  When the retailer relocated to a new location, it became difficult for the landlord to find a tenant large enough to use the two-story space. An additional challenge with the location is that it is connected to a Walgreens Pharmacy.  Walgreens has restrictions on the size and type of business that can be in the same strip mall building for competitive reasons.  Bringing in smaller tenants became the goal of the landlord.
To make the space more appealing and appropriate for a smaller tenant, Redmond was hired to redesign the space. By removing the escalator and infilling the floor opening, this allowed the space to be broken into smaller and more attractive tenant spaces.
While the buildout is still in progress, tenants are already seeking a placement in the development. Redmond specializes in facilities and their highest and best use.