08 Jun

Peoples Bank of Kankakee County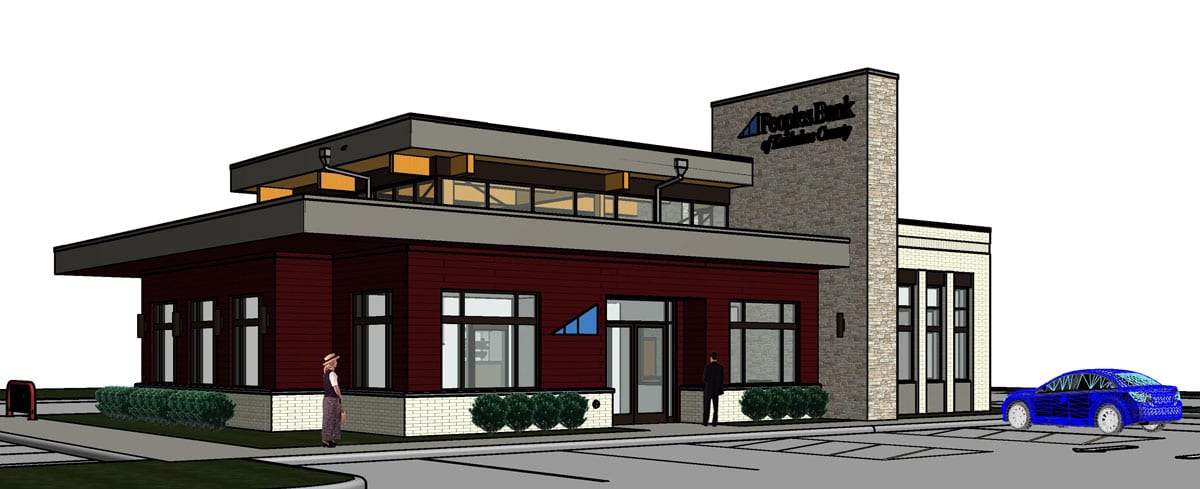 It has been 50 years since Peoples Bank of Kankakee County built a new location. However, they recently decided to expand and jumped at an opportunity to purchase a property next to a major competitor in the up and coming market of Manteno, Illinois. The new site has great visibility and prominence from both their competitors and the community. After securing the site, their next step was to design a new building that would draw the community's attention.
Peoples Bank of Kankakee County had specific design aesthetics in mind for the new location. They wanted to work with a partner who could help them take their design ideas and incorporate them into a thoughtfully planned space. The design team at The Redmond Company listened to the client's ideas and used their extensive experience in the banking industry to come up with a design that encompassed both what Peoples Bank wanted and what they needed. The design is loosely based on Prairie Style and incorporates horizontality, ribbon windows, brick, and a desire to bring the outside in. The style is a favorite of the client. An especially compelling design feature will be the 29-foot stone tower. The tower will include the Peoples Bank of Kankakee County signage and be flooded with light for high visibility. The stone tower element will also carry into the interior and is part of a grand double-height lobby that has an exposed wood structure.
The new building has inspired Peoples Bank to update their branding based on the new building design. The logo, color and signage updates are expected to be incorporated in their Bourbonnais and Kankakee offices overtime.