09 Jun

Center Parc Credit Union, A Division of Atlanta Postal Credit Union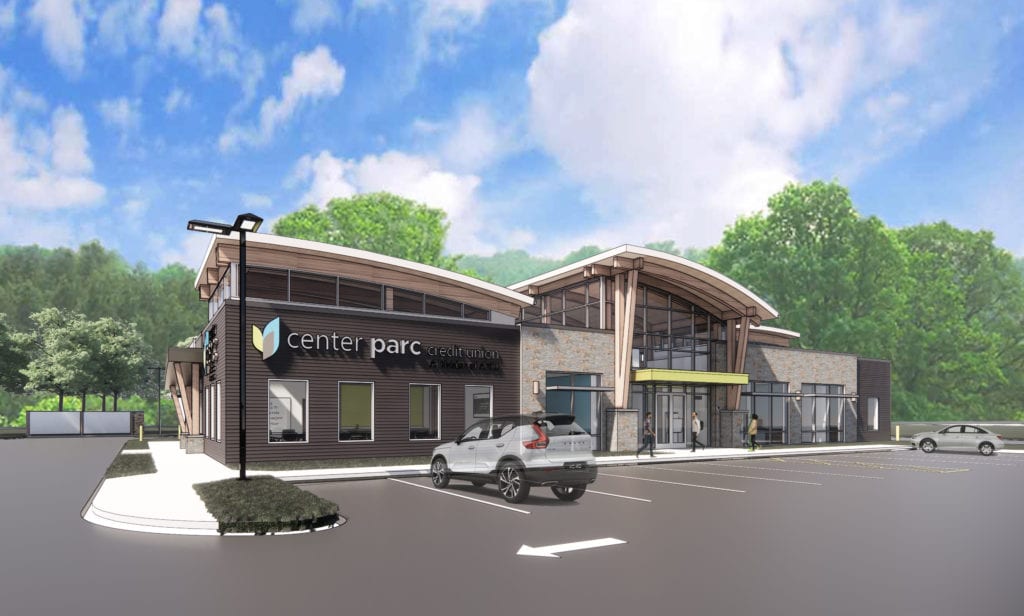 A nature-centered design that reflects the brand and positively impacts the bottom line by focusing on well-being, which reduces employee and member turnover.
Atlanta Postal Credit Union is evolving their brand and expanding the reach of APCU's products and services to help even more members grow and prosper. The new division, Center Parc Credit Union, is a community focused outreach effort to prospective members who do not have a postal affiliation.
The Redmond Company is excited to be partnering with Atlanta Postal Credit Union to develop, design and build the very first stand-alone branch for the new division of the organization. Center Parc Credit Union aspires to be a place where members of the neighborhood and community gather, much like a park.
To help further this idea, The Redmond Company designed a unique space that embodies many park-like elements. Including natural elements in the design will also provide additional benefits to members, employees and the APCU. An interior water feature enhances the member experience by providing restoration from cognitive fatigue, improving mood and adds an overall sense of peace and tranquility to the space. The large windows allow for ample access to daylight and creates a visual connection with nature. They also increase employee productivity by an average of 11% and reduce employee turnover. Finally, the use of wood structural elements and stone accent walls were integrated to mimic a natural landscape. The nature-centered design of the new building will reduce workplace stressors and promote wellness among employees, which will translate into income revenue for APCU.