11 Jun

Edwards Chrysler Dodge Ram & Jeep – Council Bluffs, IA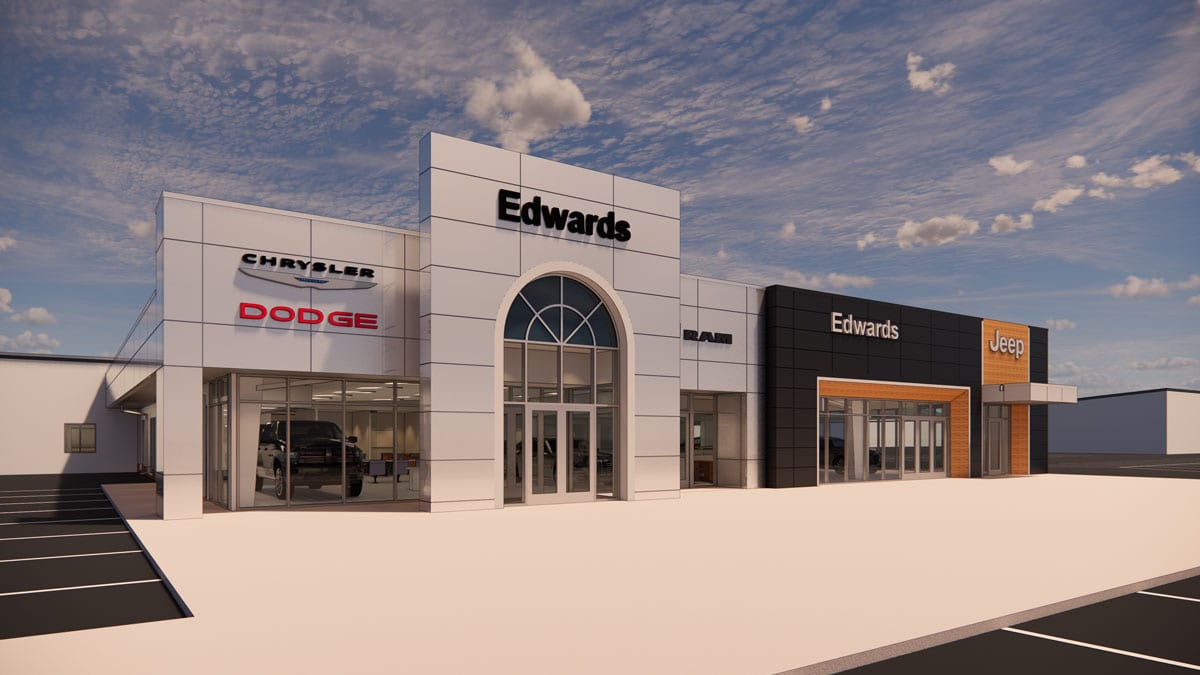 A multi-phase remodel project to increase the performance potential of a long-time customer's facilities.
In 2012, The Redmond Company renovated a Chevrolet dealership in Council Bluffs, Iowa, for the Edwards Auto Group. Recently, they decided to move the Chevrolet dealership to a new location and renovate the old Chevrolet building into a Chrysler, Dodge, Ram & Jeep dealership. It was also determined that the facility needed a larger showroom to meet higher sales volumes.
The first phase of this project adds 1,700 sf of space to the showroom and renovates the old Chevrolet building to meet Chrysler, Dodge, Ram & Jeep standards. The newly renovated dealership will be one of only sixty Jeep branded facilities in the US. The dedicated Jeep portion of the space will be designed to meet Jeep facility guidelines to help grow sales, continue to grow brand recognition, and deliver a more tailored sales experience to Jeep customers. The remainder of the showroom and building façade will be renovated to meet the Chrysler Dodge Ram facility guidelines. The addition and renovation will improve the customer experience by providing more lounge space, a coffee bar, and a new car delivery area. The Redmond team will also address the flood risk at the site by raising the floor of the addition and portions of the existing building.