15 Jun

Town Bank – Whitefish Bay, WI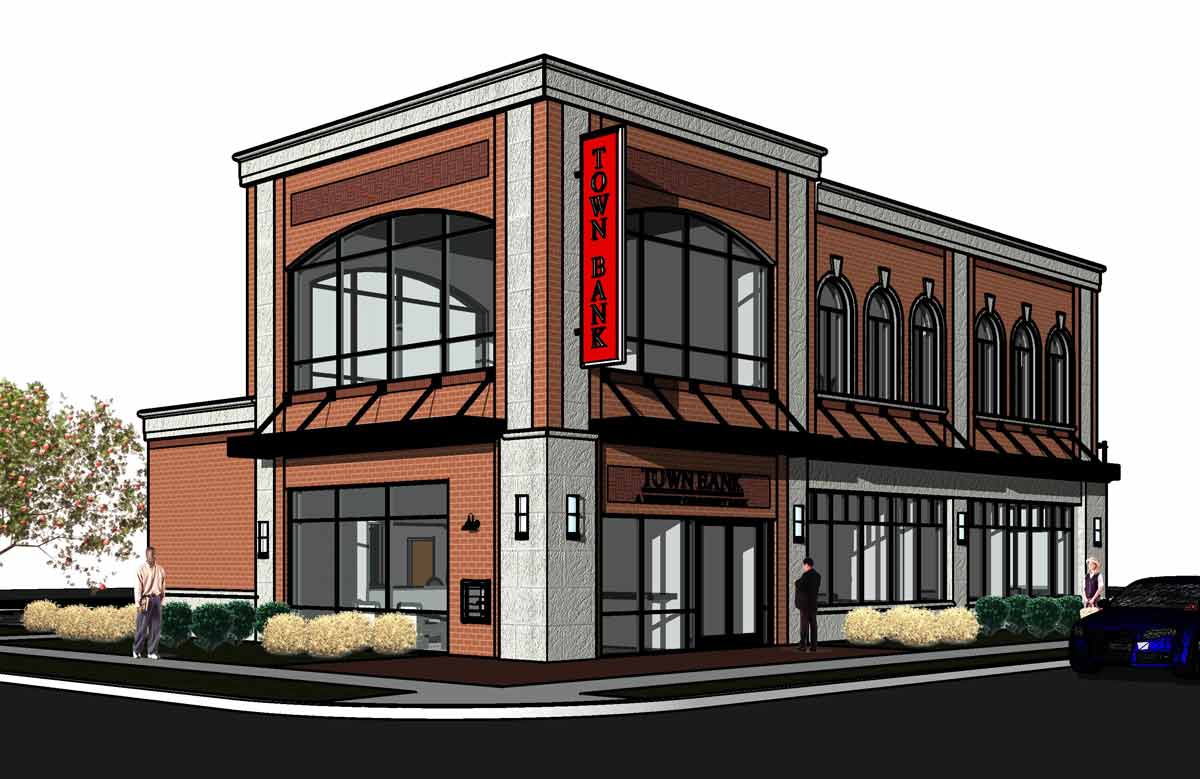 Town Bank identified Whitefish Bay, Wisconsin, as a market they wanted to serve. Having worked with The Redmond Company on two previous projects, Town Bank knew they could trust the Redmond team to help them find the right site, design a beautiful building that fit the community aesthetic, and provide a worry-free construction process.
Based on Town Bank's specific business goals, a site was presented along the major commercial corridor. The site combined two properties and required the removal of two buildings. Redmond's team designed a beautiful 4,100 sf, two-story branch with off-street parking and a remote drive-thru lane.
The new branch building is a wonderful compliment to the surrounding area and will include classic elements like arched windows, large expanses of ground floor glass, awnings, and a stone cap and base. The building will also feature a "marquee sign" that projects from the corner making it highly visible to auto and pedestrian traffic.
Construction of the new building is expected to begin in Fall 2020.