16 Dec

Edwards Buick GMC – Council Bluffs, IA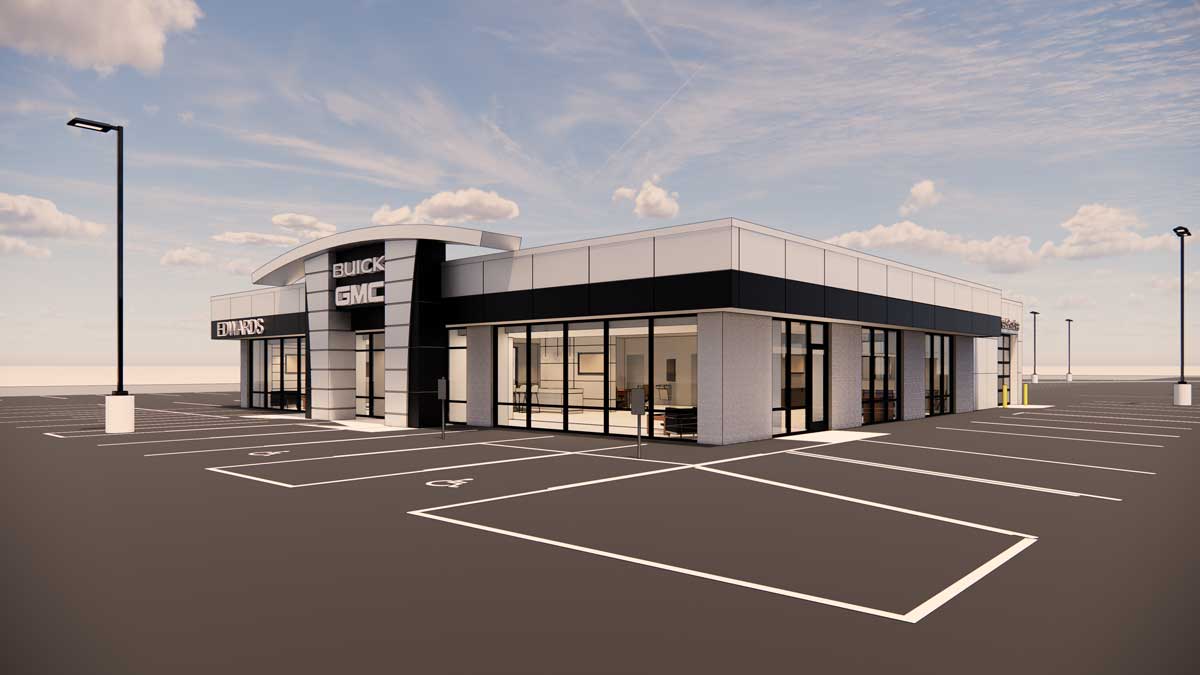 Phase three of a multi-phased project to increase the performance potential of a long-time customer's facilities.
The team at Redmond is looking forward to starting work on a third project for the Edwards Auto Group. The Buick GMC facility in Council Bluffs, Iowa is the latest Edwards Group dealership to undergo a much-needed renovation.
Although working on three projects simultaneously may have initially seemed intimidating for the owner, Redmond's architectural background, experience and meticulous planning provided them the peace of mind they needed to move forward. The Edwards Group quickly realized that by phasing the Buick GMC project to align with the other on-going construction projects they were able to share general conditions and work force, ultimately saving them money and fast tracking the schedule.
When completed, the new 5,000 sf Edwards Buick GMC dealership will have a refreshed and rebranded exterior and a revitalized and spacious interior. On the exterior, a new GMC entrance tower will improve brand visibility, increase recognition and differentiate the dealership from neighboring facilities. The dealership will also be able to accommodate advances in technology and be prepared for GMC's next line of electric vehicles by including charger stations at the service reception and customer parking stalls. The interior renovation will include a new service reception area, dedicated showrooms for both Buick and GMC vehicles, an updated customer lounge and new car delivery area. The newly remodeled dealership will help make the buying experience more comfortable for customers while also attracting new buyers.
Construction of the new Edwards Buick GMC is expected to start in March 2021.