20 Jan

Edwards Chevrolet – Council Bluffs, IA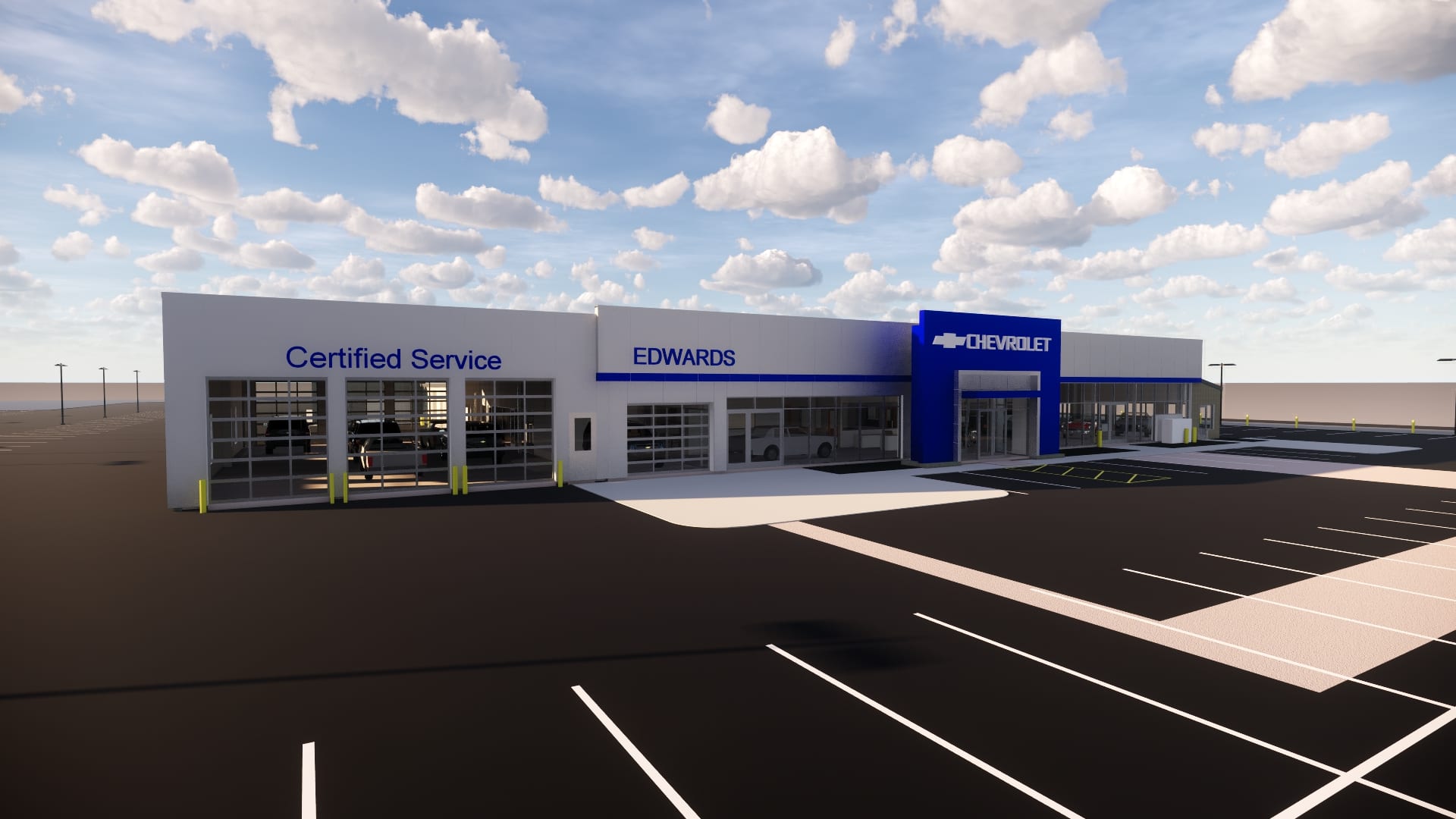 Phase two of a multi-phased project to increase the performance potential of a long-time customer's facilities.
In 2012, The Redmond Company renovated a Chevrolet dealership in Council Bluffs, Iowa, for the Edwards Auto Group. Recently, they decided to move the Chevrolet dealership to a new location at another Edwards facility. Upon deciding on the location of the Chevrolet dealership they reached out to a trusted partner, The Redmond Company, to assist them with the renovation of the building.
The Edwards Auto Group wanted the new Chevrolet facility to feel open, welcoming, and comfortable. They also wanted to update the layout to increase performance potential. However, the new building presented a few major challenges, the roof slope at the edge of the showroom is incredibly low and there is not a lot of clearance for the buildings mechanical systems. Through meticulous planning the Redmond team was able to overcome all the structural challenges and present additional cost saving options that do not compromise the overall function and value of the project.
Once completed the dealership will have approximately 22,600 sf of new and remodeled space including a new multi-lane service reception area, updated showroom, sales and support offices, service area and customer lounge.
Renovations began in fall 2020.