27 May

Teachers Credit Union – Carmel, IN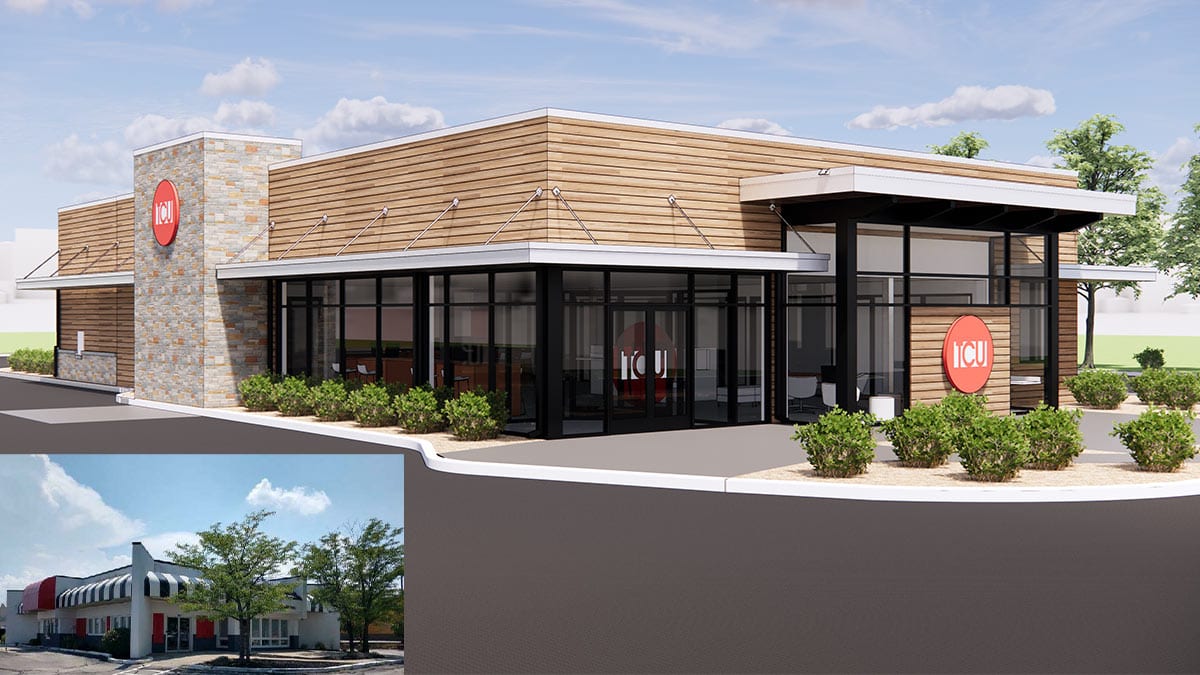 Trusting Redmond's expertise and vision to transform an existing building into a modern credit union branch with a flexible floor plan and custom technology solutions.
Teachers Credit Union has been looking to expand their services to members in Carmel, Indiana. The real estate team at The Redmond Company identified a prime location that would fuel growth and extend their presence into this market. However, the site was a desirable property to other investors and TCU wanted to ensure that the renovation was their best option for expansion. Redmond's project management team sprang into action, they worked quickly and diligently to complete an in-depth site analysis, prepared multiple cost estimates based on different scenarios, and worked through design challenges to give TCU the confidence they needed to move forward with the purchase and renovation.
Once the purchase was completed, Redmond's design team used the branch prototype they have been creating for TCU to inspire the design of the renovation. The team presented several options that illustrated how the prototype could be applied to the existing structure for a uniform and cohesive look. The final design is an astounding transformation of an old Steak and Shake building into a clean and modern Teachers Credit Union with a flexible floor plan, custom technology solutions and a welcoming interior. Construction started in Spring 2021.