20 Oct

Prevail Bank Main Office – Medford, WI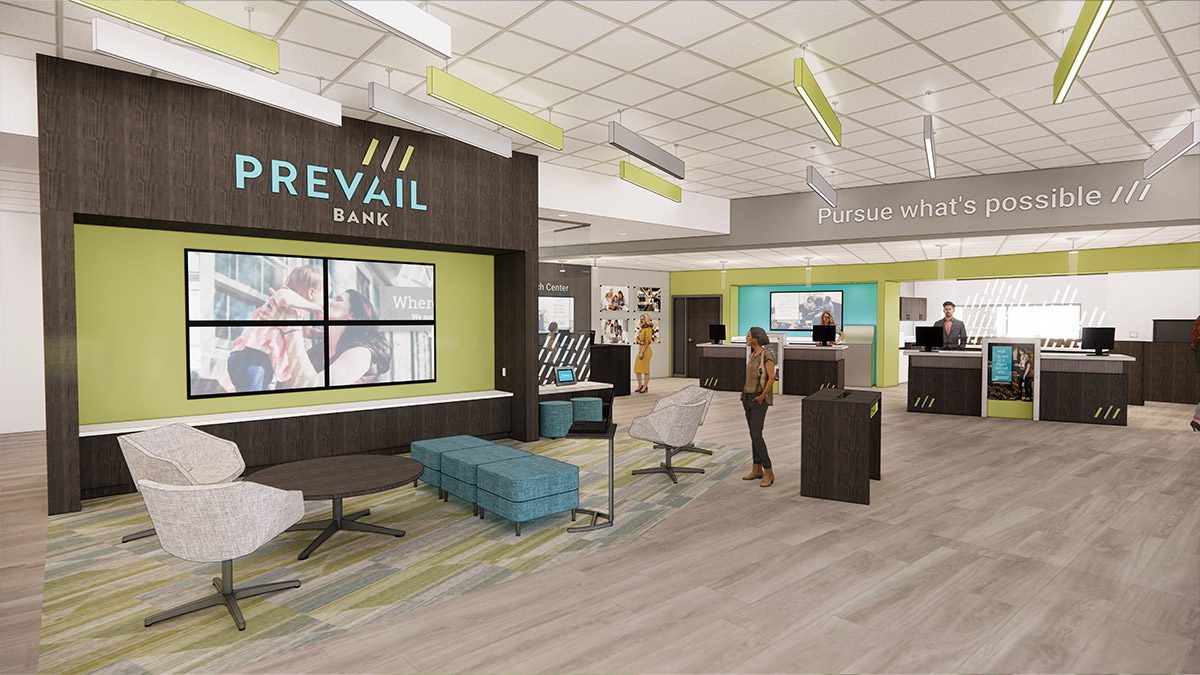 A renovation and rebrand that improves the in-branch experience while increasing operational productivity and efficiency. 
The Redmond Company is excited to be partnering with Prevail Bank to renovate and rebrand the retail space at their main office in Medford, Wisconsin.  A recent merger renewed the brand and promise of a bank with over 85 years of rich history within its community. As a result, they wanted to improve the in-branch experience for their customers, staff, and community. Their goal was to create an in-branch experience that focuses on building a deeper relationship between their customer's and their staff.
The renovation will provide an open retail environment with adjustable height teller pods, branded glass office fronts for retail and lending offices, and new meeting spaces for customers and staff. It also provides several new amenities, including a large digital display and brand wall, customer tech center, and an inviting and engaging customer lounge space with a coffee bar. Finally, the new space will include a new conference space and a large community room, with fully integrated technology, and a separate entrance for afterhours use.
The Redmond Company worked closely with Prevail's team during the programming and design phase to reimagine the facility to enhance the customer experience while increasing operational productivity and efficiency. The newly designed space will immerse customers in Prevail's brand with inviting branded interior finishes, warm wood accents, and acoustical lighting mimicking Prevail's logo, while also allowing for better operational flow and efficiencies for serving their customers.
The space begins its transformation in Fall 2021.