21 Dec

Webb Hyundai – Highland, IN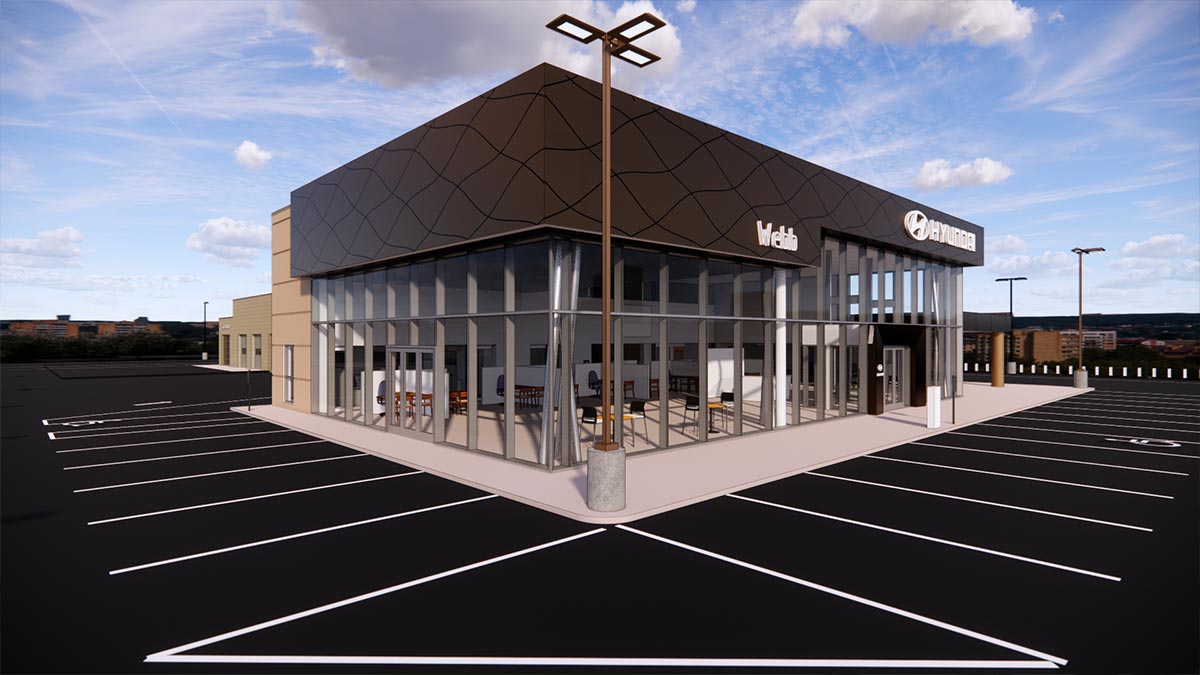 An auto dealership renovation to accommodate growth and reflect the premium service provided to customers. 
Webb Hyundai in Highland is the premier Hyundai dealership in Northwest, Indiana. After ten successful years serving the community, they have outgrown their facility and wanted to renovate their space to accommodate their growth and reflect the premium level of service they provide to their customers.
They needed a design/build firm who could help them expand to maximize their operational efficiencies, satisfy their business and operational needs while simultaneously delivering an exceptional experience to their customers. The Redmond Company is honored to have been chosen as the design/build firm to complete the Webb Hyundai Highland addition and renovation project.
Once completed the facility will include a larger showroom, additional service areas, four new electric vehicle charging stations, with the ability to expand in the future, additional restrooms for service technicians, a car wash, and a new car delivery area. The interior and exterior of the facility will also be updated to reflect the Global Dealership Space Identity (GDSI) initiative being used at Hyundai dealerships around the world.
The GDSI is designed to mimic nature.  It features a modern, open showroom with floor-to-ceiling glass and custom bronze-colored metal panel cladding. The slanted columns in the showroom resemble a bamboo forest, the tile flooring looks like rocky landscapes, and the custom shaped metal panels on the ceiling symbolize the sky. It also includes modern furniture, a customer lounge with refreshments, digital kiosks, and merchandising. These elements along with several other green initiatives were put in place as Hyundai moves a substantial portion of its fleet to hybrids and electric vehicles.
Construction of the new Webb Hyundai Highland began in December 2021.