10 Aug

Buick GMC of Gurnee (formerly named Anthony Buick GMC)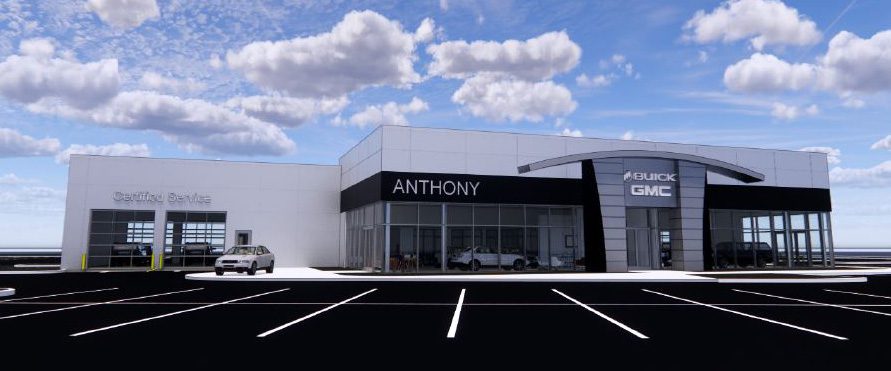 Wanting to move from their leased building to a nearby property, Buick GMC of Gurnee (formerly named Anthony Buick GMC) selected The Redmond Company to design and build their new dealership located in Gurnee, IL. The goal of the project was not only to meet the Buick GMC manufacturer standards for the interior and exterior but to exceed the design standards and have a dealership that would deliver a high-end, positive customer experience and increase foot traffic.
The new 35,000 sf state-of-the-art showrooms and service facility includes entry tower, concierge area, customer lounges, business center, conference room, sales offices, service reception center, break rooms, and support areas. The interior includes the manufacturer branded elements from the flooring and ceiling tiles, to the furniture and fixtures.
The incorporation of sustainable building design strategies gives Buick GMC of Gurnee opportunities to reduce the cost of building operations, extend the long-term performance of their facilities, improve the indoor health and safety of the building and its occupants, and reduce the impact of building construction and operation on the surrounding environment.
Buick GMC of Gurnee also desired a facility that is up to date with the ever-changing world of technology, which includes implementing more electric vehicles. The service department has 22 lifts and planned infrastructure for 36 new and future charging stations for electric vehicles. Being EV ready is a great addition for Buick GMC of Gurnee, especially when generating future potential customers in this up-and-coming target market.