16 Nov

Land of Lincoln Credit Union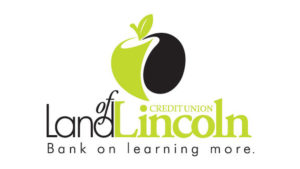 We had heard good things about The Redmond Company, and they lived up to their reputation. We have hired Redmond over the past several years to complete real estate (market feasibility) studies for us, of which we have been very pleased. So, when we found the right market to enter, Redmond was the easy and right choice to design and build our new branch. From the start, Redmond was a huge help, as they led the real estate process from researching and evaluating the optimal site; to assisting in both the acquisition of the property from a very tough seller, and negotiating with the neighboring Wal-Mart on access issues; to proposing and developing a new city street that dramatically improves the access to this highly visible and now very accessible site. Redmond took a very complex real estate development with many hurdles and made it manageable, while mitigating the credit unions risk at every step.
The Redmond Company has been a pleasure to work with, as they have truly listened to and collaborated with us on the design and construction of our attractive new retail branded branch! Redmond's in-depth knowledge of credit union operations and financial branding was also obvious from the start. Redmond integrated our brand into the branch design through the creation of custom interactive venues that enrich the member experience and our connection to the community. The Redmond team created a branded branch design that paralleled our vision for the building, incorporating physical space areas that will be unique to our market, heightening our brand differentiation. We have been very pleased with The Redmond Company and would strongly recommend them to anyone.
– Mac Dunaway, President
Learn more about the design and construction of Land of Lincoln Credit Union's branch in Decatur, Illinois.