16 Nov

United Federal Credit Union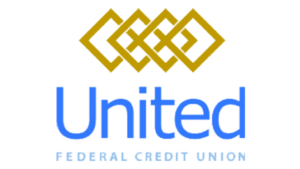 As the Director of Facilities for a $1.6 billion credit union that has experienced good growth, it was critical to find a company that excelled in real estate analysis, cutting-edge design and branding, consumer purchasing patterns, technology, and construction. Specifically, we needed to find a company that would take the time to understand how we operate, while also reviewing our memberships' needs, opinions and behaviors with the goal of creating great retail spaces and outstanding member experiences. We met with many companies, and then selected The Redmond Company as their experience and proven track record of success made them stand out above the rest.
As we are now approaching the completion of our first two projects, Redmond has become much more than our design/builder, they have become a trusted adviser and partner to the credit union, exceeding our expectations in every area! We knew Redmond's experience was outstanding, but were impressed with their attention to detail, communication and commitment to our projects. It is clearly evident that leadership, integrity, innovation, and commitment set the standard for excellence at The Redmond Company. Simply stated, they are the Best Design/Build Company that I have ever worked with in my 25 years in this industry.
– Scott Winger, Former Director of Facilities
Check out the long list of projects Redmond has completed for United Federal Credit Union: