15 Jun

Completion of UFCU branch in Fletcher, NC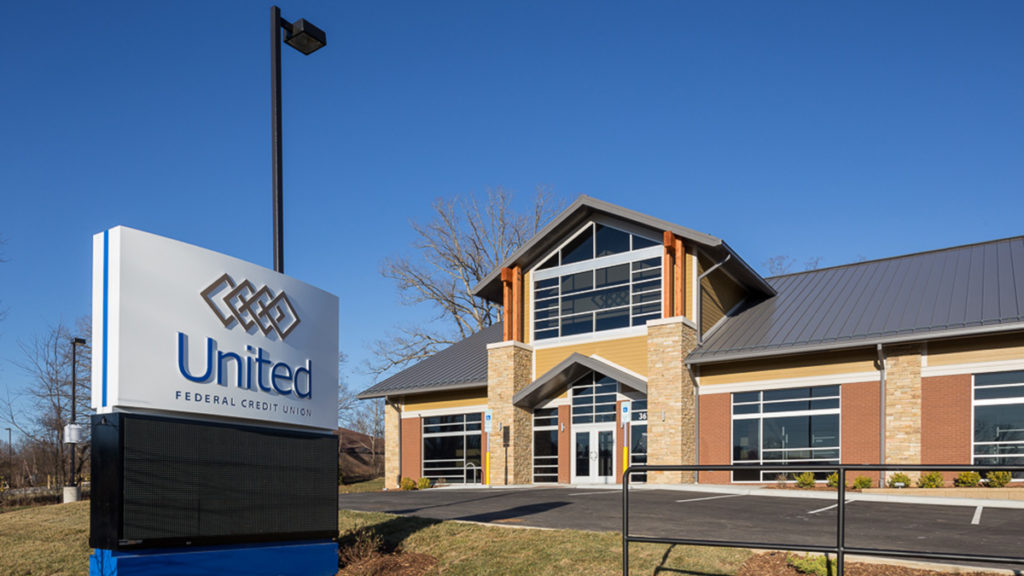 The Redmond Company is pleased to announce the recent completion of a new ground up 6,500 square foot branch for United Federal Credit Union, located in Fletcher, NC.
The Redmond Company was selected for branding, design, and construction services for this project. This branch is the first to receive the new branded interior design scheme that was developed by Redmond and voted on by the members themselves. Features such as, warm wall colors, rich woods, quartz countertops, floor to ceiling glass walls, and Virginia Ledgestone accent walls, together bring the exterior in. All of these features contribute to the inviting character of the interior composition. Thoughtfully orchestrated visual merchandising and 5 multimedia screens, work collectively in the lobby to present a balanced, dynamic, flexible, and informative brand presentation to members.
United Federal Credit Union has served members since 1949 and has more than 120,000 members worldwide. It manages assets in excess of $1.57 billion. In addition to its nine branches in southwest Michigan, UFCU serves members through locations in Arkansas, Indiana, Michigan, Nevada, North Carolina, and Ohio.