15 Jun

UFCU Niles Operation Center Groundbreaking Ceremony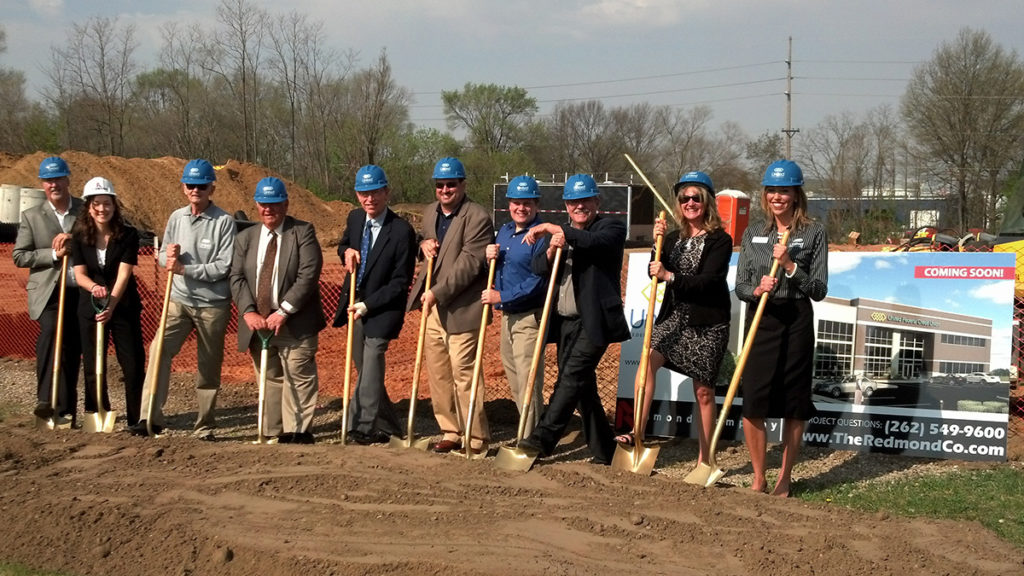 The Redmond Company is pleased to announce the recent ground breaking of a 20,000-square foot operations center for United Federal Credit Union. The project is located at 2100 S. 11st Street in Niles, Michigan.
Utilizing the existing Niles site, The Redmond Company designed a 2-story corporate office building that will serve as a regional operations center for the growing and expanding credit union. The soaring 2-story lobby incorporates full height glass which flood the interior spaces with natural light. Amenities such as, a coffee area and causal seating help to make it the "hub" of the building's activity. Additionally, several smaller flexible open gathering zones spotted throughout the building promote impromptu meetings and collaboration. The interior work spaces are open and flexible, employing only a minimum of perimeter offices and maintaining core functions towards the center of the building. These design concepts work collectively to ensure almost all the building's residents have a clear sun-drenched view to the exterior.
This is Redmond's third project with United Federal Credit Union.
United Federal Credit Union has served members since 1949 and has more than 120,000 members worldwide. It manages assets in excess of $1.57 billion. In addition to its nine branches in southwest Michigan, UFCU serves members through locations in Arkansas, Indiana, Michigan, Nevada, North Carolina, and Ohio.