15 Jun

UFCU Reno Ambassador Drive Groundbreaking Ceremony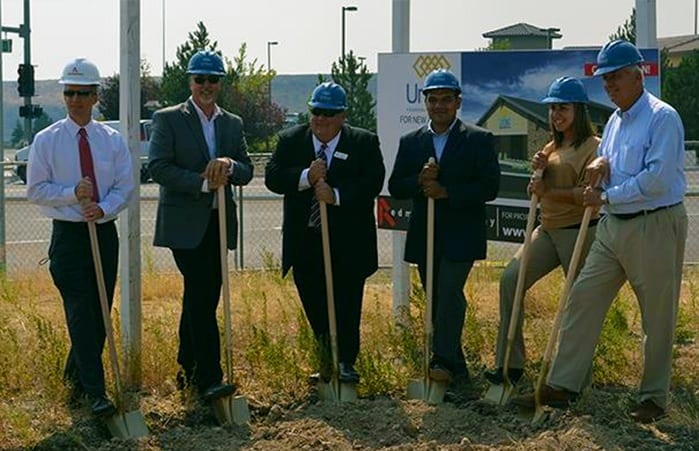 The Redmond Company was pleased to participate in the ground breaking ceremony for United Federal Credit Union's (UFCU) new 6,500 square foot branch at 980 Ambassador Dr. in Reno, Nevada.
On hand to see the plans unveiled were community leaders, dignitaries, and representatives from the media. More than 50 individuals attended the ground breaking event. "With the addition of this full service location, we'll be able to improve our service to existing Members, and provide a better service option to potential Members and businesses in Northwest Reno," said Danny DeLaRosa, UFCU Vice President of Member Relations for Nevada.
The new and enhanced facility will be full-service, featuring multiple drive-thru lanes, an ATM, and a large Member service area. The branch will have ten offices for UFCU employees to serve Members. It will also accommodate a mortgage loan officer and business service adviser.
When complete, the project will give the residents of Northwest Reno greater convenience and more banking choices. Redmond is pleased to have been selected for both design and construction of this branch.