10 Feb

Elmhurst BMW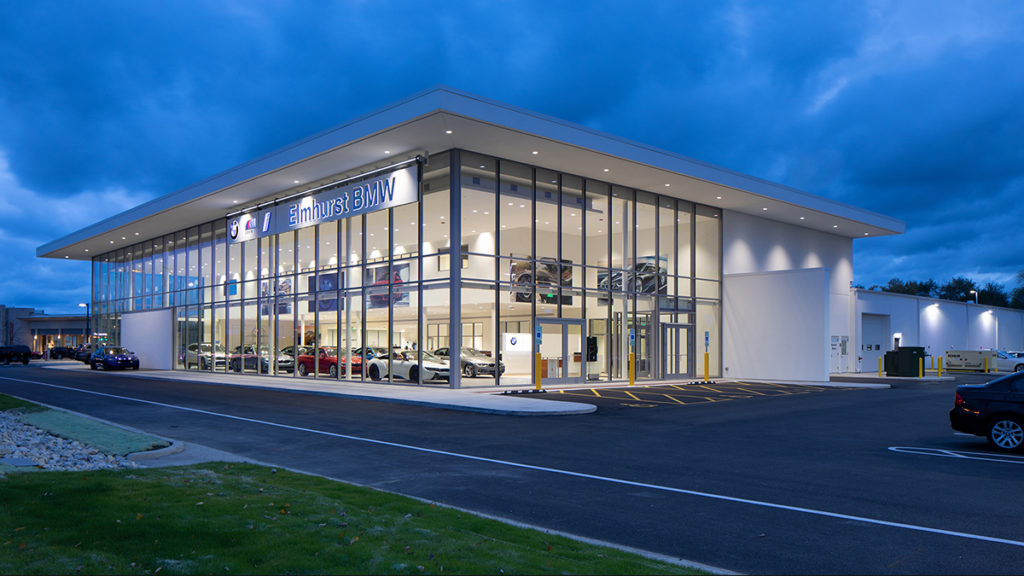 Elmhurst BMW celebrated their grand opening of their dealership in Elmhurst, Illinois.  The Redmond Company's automotive experts designed and built the luxury addition and remodel.
The 50,000-square foot project entails the demolition of the existing showroom and re-creating it to meet BMW's current corporate standards. Additionally, the Redmond team renovated the existing service drive and an existing empty garage. The new service area features 25 service bays and 4 detailing bays.
The impressive showroom has an open 2-story design with a 30-foot glass wall at the front of the showroom. Administrative and executive offices are housed on the second floor with an open balcony overlooking the showroom. The new BMW corporate standards feature a unique "street" concept for the vehicle displays. The vehicles are arranged in a line down the showroom, as if they were driving on the road.