10 Feb

Ettleson Hyundai

Posted at 16:49h

in Uncategorized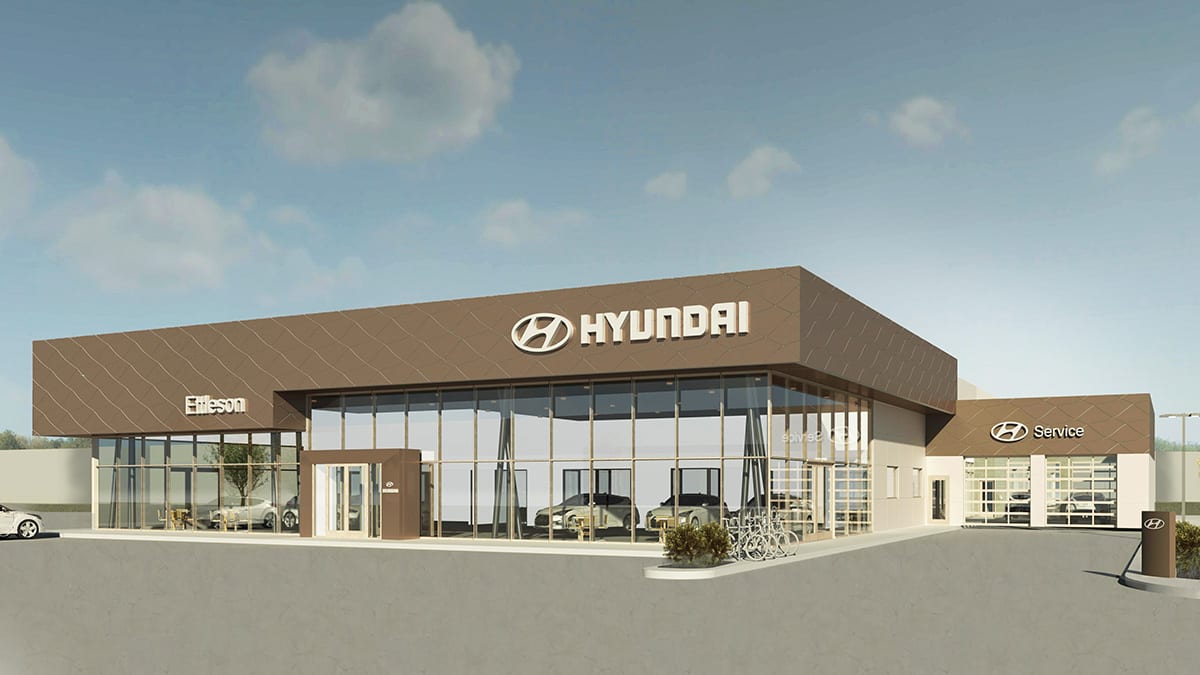 The owners at Ettleson Hyundai in Countryside, Illinois were given a vacant 3-acre plot of land owned by the city with a promise to reinvigorate the area with the development of a new car dealership. After a successful design/build project on their Cadillac Buick GMC store in Hodgkins, Illinois, the Ettleson team again selected the Redmond team to design and build their new Hyundai/Genesis store.
Currently in the design phase, the 25,500-square foot Global Dealership Space Identity (GDSI)-compliant facility will follow Hyundai/Genesis design specifications. This will include a unique architectural design concept which incorporates textural elements meant to emulate the sky and trees. The open and airy showroom will be based around three design elements – Landscape, Vertical Green and Shaped Sky. There will also be a specific space for Hyundai's new-to-the-U.S. luxury brand, Genesis, in the Genesis Studio. In this showroom, customers will be able to explore and touch the options available for their new vehicle's custom interior and exterior.
To maximize parking on the site, Redmond's design team will be utilizing an underground detention system which will collect the site's run-off water into large pipes buried under the facility. Gradually, this water will be released into the city's sewer so as not to overwhelm the system during high-volume storms. Additionally, the Redmond team will be pursuing city approval for paving setbacks reductions to further maximize the parking on the site.
The project is scheduled to be completed in early 2018.