22 Jun

Qdoba Mexican Grill Opens on Brady Street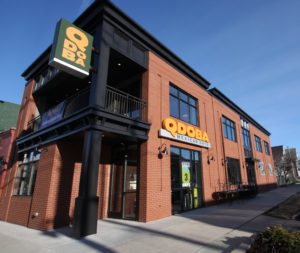 A new Qdoba Mexican Grill has opened on Brady Street in Milwaukee, Wisconsin.
Designed and built by The Redmond Company, this brand-new building seamlessly blends in with the historic architecture of the trendy Brady Street neighborhood. Featuring an outdoor patio and balcony eating area, the indoor/outdoor design of the building allows restaurant-goers to continue their Brady Street experience, even while inside enjoying delicious Mexican Eats!
Learn more about the Qdoba Mexican Grill project on Brady Street, and see a list of additional Qdoba projects that Redmond has completed.