24 Apr

Construction Kickoff for State Bank of Waterloo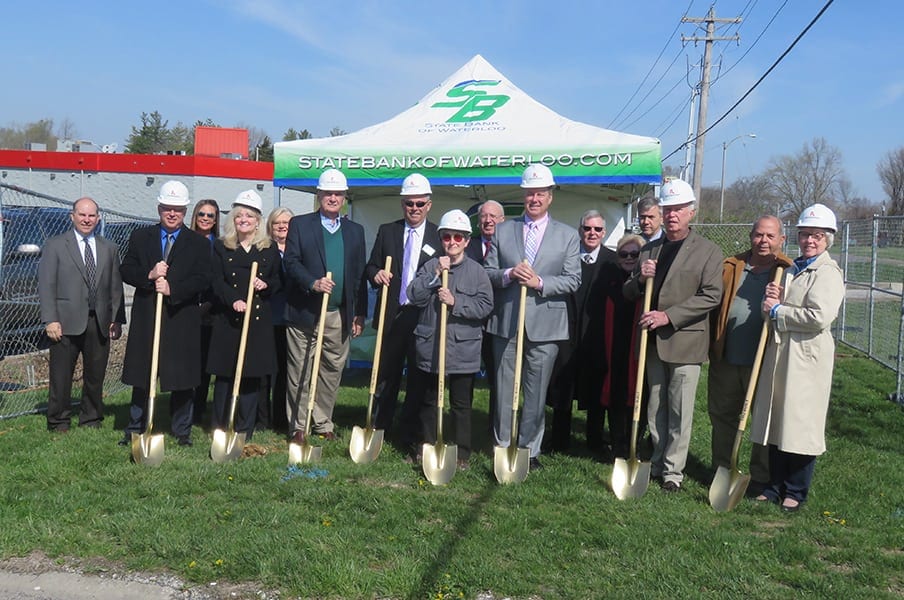 The Redmond Company is pleased to announce the groundbreaking on a new branch for State Bank of Waterloo, in Columbia, Illinois.  The groundbreaking ceremony was held April 27, 2018 at the new site location of 1525 North Main Street, Columbia IL, and included the Mayor of Waterloo, Chamber of Commerce, State Bank of Waterloo Board of Directors, and the Redmond construction team.
Totaling 4,300 square feet, this single story branch will incorporate a clerestory into the design to provide ample daylighting to the facility.  Other branch features:  Instead of a traditional teller line, the bank's interior will utilize a modern cash bar design to provide superior service to its customers. The open concept design will offer expansive views of the interior, allowing the integrated marketing graphics and interactive areas to be unobstructed. Situated on a challenging site with four-sides of architectural requirements, Redmond's team carefully devised a site plan to maximize the bank's visibility on the property while maintaining a good traffic flow for customers.
Construction on this new branch will be completed in late November 2018.