03 Oct

Financial Plus Credit Union Breaks Ground for New Branch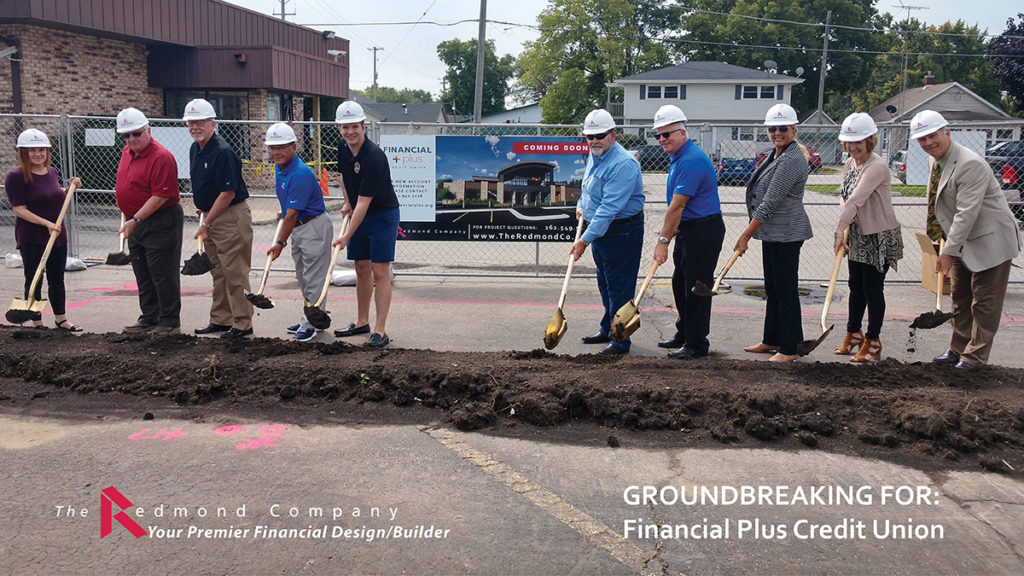 Congratulations to Financial Plus Credit Union on the groundbreaking of their new facility!
Financial Plus Credit Union selected The Redmond Company to design and build a new, state of the art, retail inspired 7,200-square foot branch.  Financial Plus Credit Union was interested in enhancing the member experience in Morris, Illinois. 
The building will become the new prototype design for Financial Plus Credit Union and will be used in other markets as they continue to grow.  The double height eyebrow feature allows interior branding to be visible from the exterior of the building.  This architectural feature will allow for a unique, interactive interior, drawing members into the branch.
As the industry moves forward with technology, Financial Plus Credit Union will also be incorporating technology into the new branch to improve Member Service and operational efficiency. 
Needing the existing branch to be fully operational throughout construction, the placement of the new building was key. Redmond was able to achieve this by strategically placing the building in a highly visible location on the site, while not disturbing the existing facility.  The Redmond Company takes pride in creating unique solutions to any of the client's objectives throughout the project process. Construction is scheduled to be completed by Summer 2020.