06 Oct

Center Parc Credit Union Celebrates Groundbreaking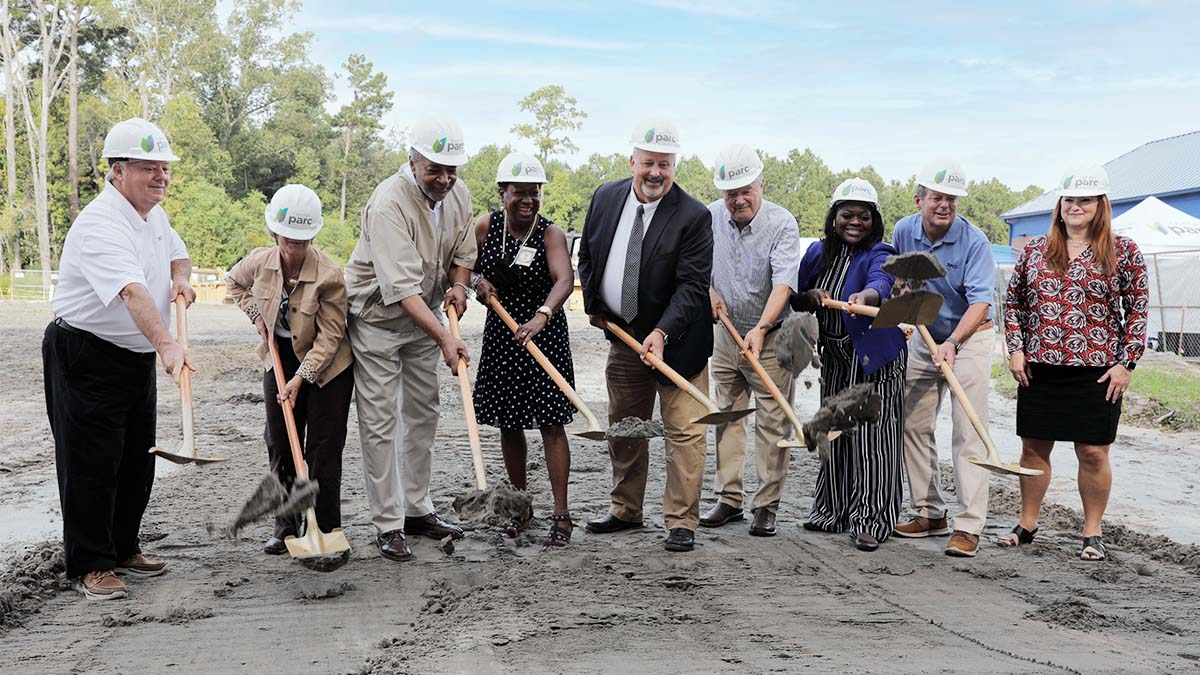 Congratulations to Atlanta Postal Credit Union (APCU) on the groundbreaking of their very first stand-alone branch for the new division of the organization, Center Parc Credit Union. The occasion was marked with a ceremony on September 29th, 2021, at the site of the new branch in Savannah, Georgia.
Redmond used biophilic design principles when creating the Center Parc Credit Union prototype, which will welcome credit union members and the community to gather, much like a park. The nature-centered facility will expand the reach of APCU's products and services to help even more members grow and prosper.
The Redmond Company is honored to have been selected to partner with APCU on the planning and prototype design of the new facility. Construction of Center Parc Credit Union's first 6,500 sf branch is underway.