18 May

Johnson Financial Group Project Awarded Best Office Renovation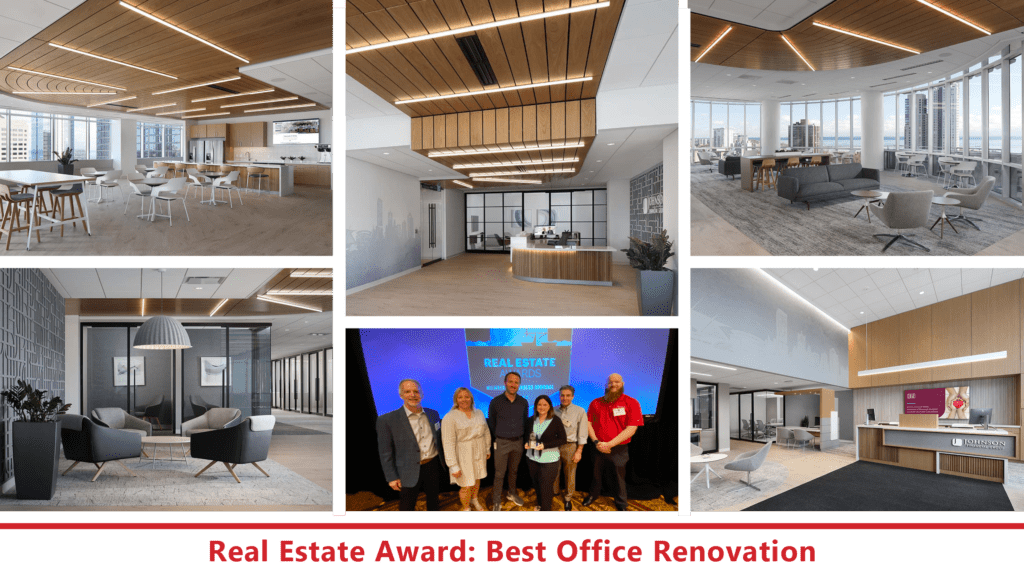 The Milwaukee Business Journal's Real Estate Award for Best Office Renovation has been awarded to Johnson Financial Group, Milwaukee Wisconsin, a Redmond project. A panel of judges selected 17 total winners based on community impact and project success.
The renovation consolidated two of Johnson Financial Group's downtown locations into one new flagship location. The 45,000sf project included a first-floor retail branch and office space on the top two floors of Cathedral Place, a premier office building in the heart of downtown Milwaukee. For more than 20 years, Redmond and Johnson Financial Group partnered to complete 14 projects.  Congratulations Johnson Financial Group!
Learn more about this project: Johnson Financial Group