05 Aug

Prevail Bank – Eau Claire, WI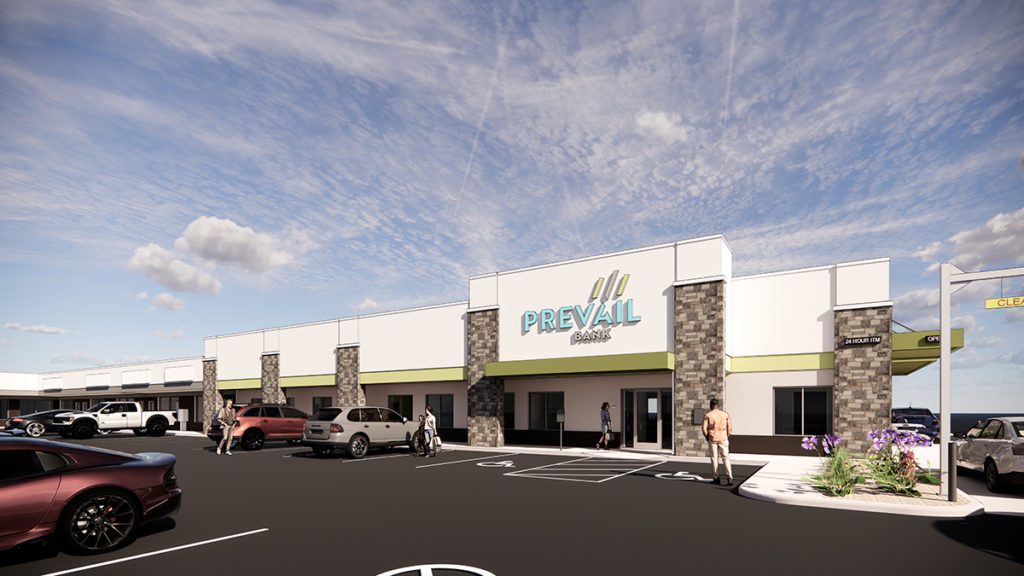 Prevail Bank was ready to expand their services to a new location and knew the right design/build partnership would help execute their objectives and teaming with The Redmond Company for a second project was the right choice. Although Prevail Bank had the mission of finding a new location, Redmond saved them time and money by expanding their current facility in Eau Claire, WI.
With a new Hy-Vee supermarket planned for the abandoned K-Mart site to the east of their current location, Redmond encouraged Prevail Bank to renovate and expand their existing location. The project included moving the bank operations to a vacant tenant space so the renovation could be completed in a single phase. The renovation included a motorized adjustable height teller pod that can accommodate a wheelchair in a more comfortable forward approach position. Redmond also researched and implemented a new vehicle detection system at the drive-up teller windows, which uses a wall-mounted magnetic sensor that only detects cars, eliminating false signals from high school students walking past the window. Prevail Bank is now the prominent anchor to the strip mall. Prevail Bank has partnered with Redmond to design/build 3 more branches.