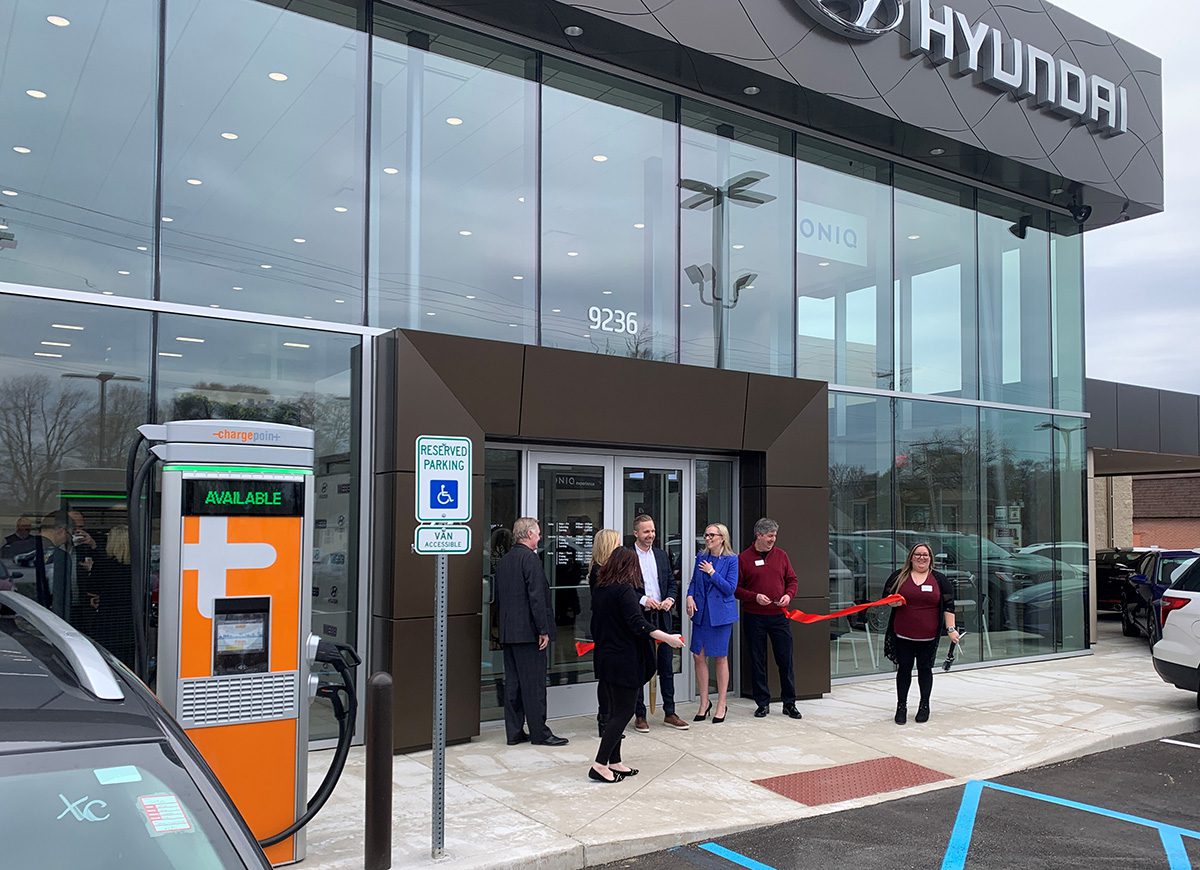 22 Mar

Webb Hyundai Highland IN Grand Opening

Congratulations Webb Auto Group!

On March 22, 2023, Webb Auto Group celebrated the grand opening of their new facility.   Webb Hyundai in Highland is the premier Hyundai dealership in Northwest, Indiana, and after ten successful years serving the community, they had outgrown their facility and wanted to renovate their space to accommodate their growth and reflect the premium level of service they provide to their customers.

The Redmond Company was chosen as their design/build partner for the addition and renovation project. The facility includes a larger showroom with floor-to-ceiling glass and custom bronze-colored metal panel cladding, additional service areas, four new electric vehicle charging stations, with the ability to expand in the future, additional restrooms for service technicians, a car wash, and a new car delivery area. The interior and exterior of the facility has been updated to reflect the Global Dealership Space Identity (GDSI) initiative being used at Hyundai dealerships around the world.