06 May

Redmond Team Visits Johnson Bank New (In Progress) Main Office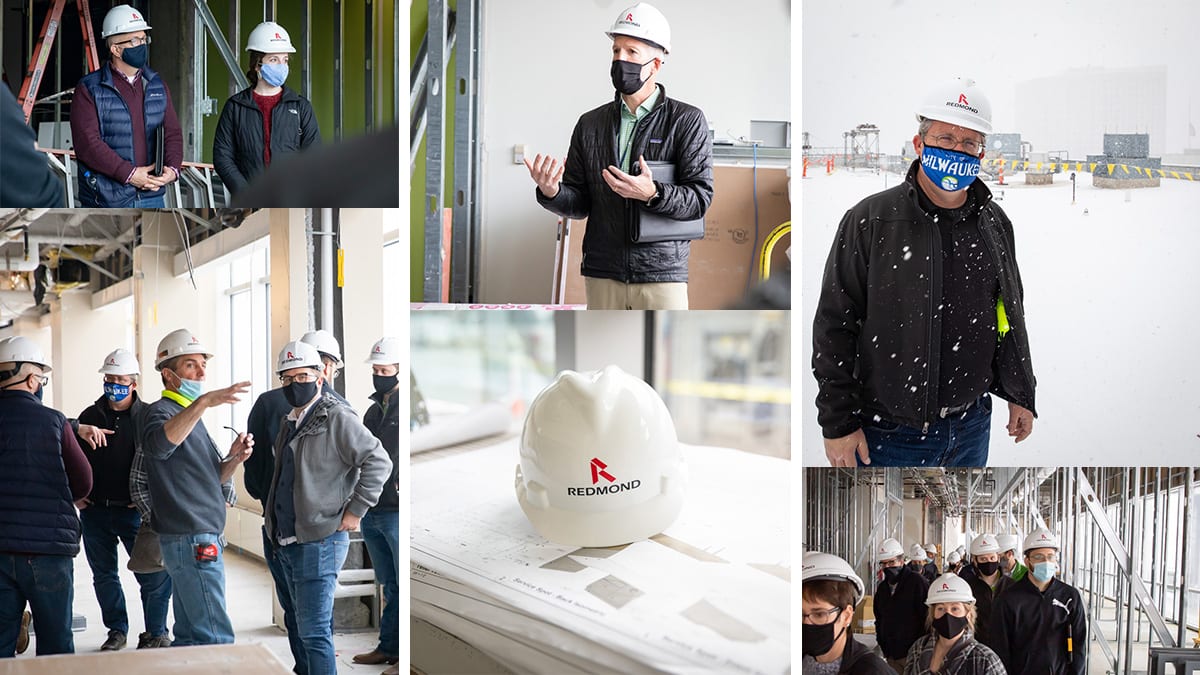 The crazy spring weather did not stop the Redmond team from visiting Johnson Bank's new main office. The team was excited to get to an exclusive look at the construction progress of the 45,000 sf renovation project of the 18th and 19th floors of Cathedral Place, in the heart of downtown Milwaukee.
The tour provided the team a terrific opportunity to visualize the space and see first hand how our construction experts overcome the challenges of renovating the top two floors of a high rise building in an urban setting. When completed the project will consolidate two of Johnson Bank's downtown locations into one new location. The new location will include a first-floor retail branch and administrative staff will occupy the top two floors of Cathedral Place. Renovations of the new branch and office space are expected to be completed by Fall 2021, read more about the Johnson Bank project here.